Ong Ah! Huat Ah! Heng Ah! 
Let's celebrate this prosperous Chinese New Year season! Get double huat when you refer your friend to invest with Funding Societies. 
Earn extra rewards of RM60 for both you and your friend!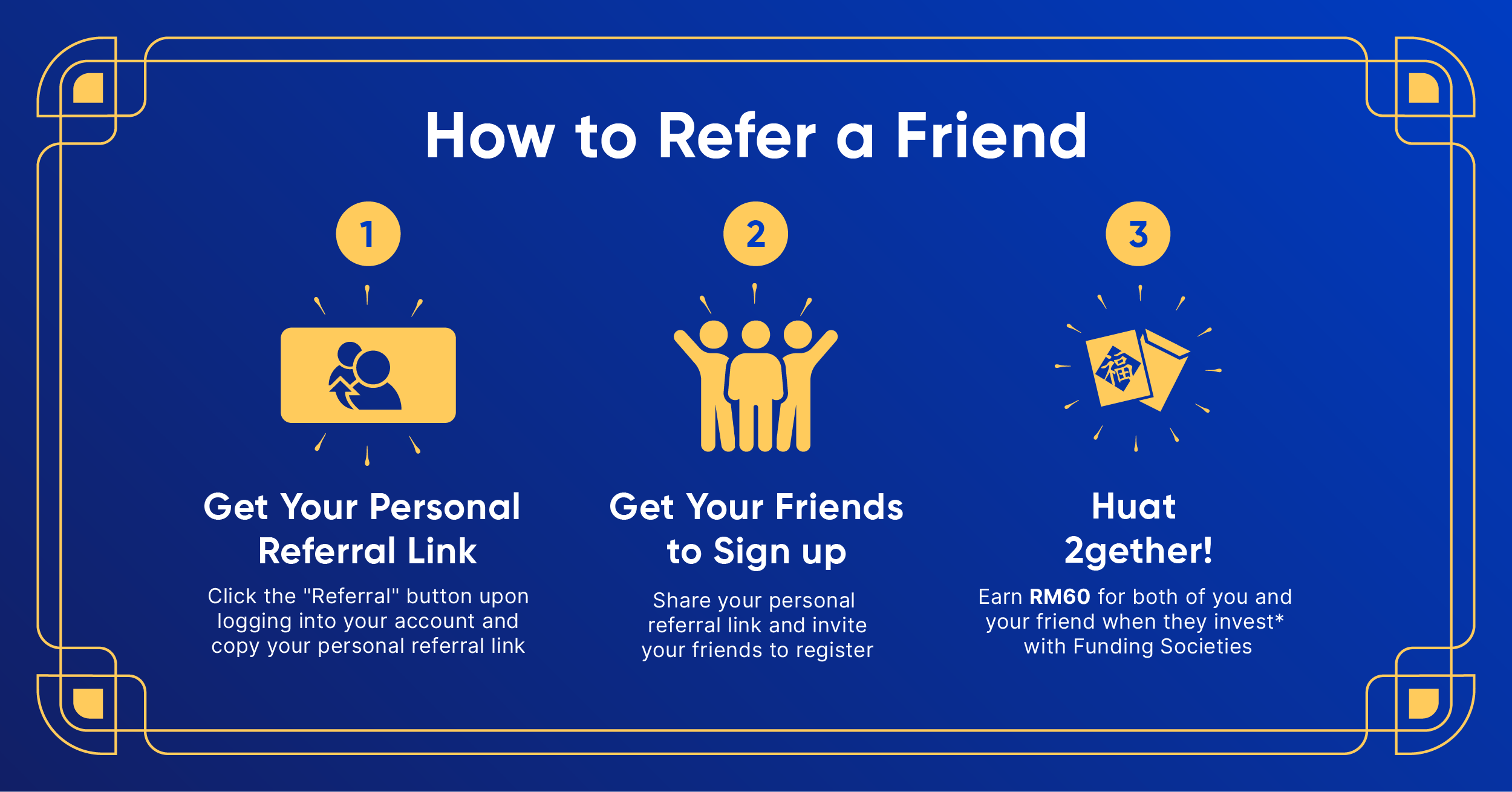 So, what are you waiting for? Start referring now!
Disclaimer: Funding Societies is a recognized market operator registered with the Securities Commission of Malaysia. The promotional material for this Campaign has not been reviewed by the Securities Commission or any regulatory authority of Malaysia.